External Links
Liên Kết Bên Ngoài
Click on the following links to go to specific pages.
Nhấp vào các liên kết sau đây để đi đến các trang cụ thể.
Books
- Sách
Information
- Thông Tin
Websites in Vietnam
- Các trang mạng tại Việt Nam
Powered by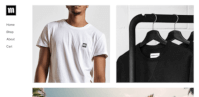 Create your own unique website with customizable templates.