Christian Youth
Thanh Niên Tin Lành
The list of Christian Youth groups around Australia include the following.
Danh sách các nhóm Thanh Niên Tin Lành khắp nước Úc bao gồm như sau.
Victoria
MULCH - Lớp Phủ = Mission of Ultimate Living for Christian Heirs - Sứ Mệnh của Lối Sống Tối Thượng cho Cơ Đốc Nhân Thừa Kế

Night Church - Hội Thánh Buổi Tối => (CYCA = Combined Young Christians in Australia - Tổ Hợp Thanh Niên Tin Lành tại Úc)
Powered by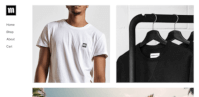 Create your own unique website with customizable templates.